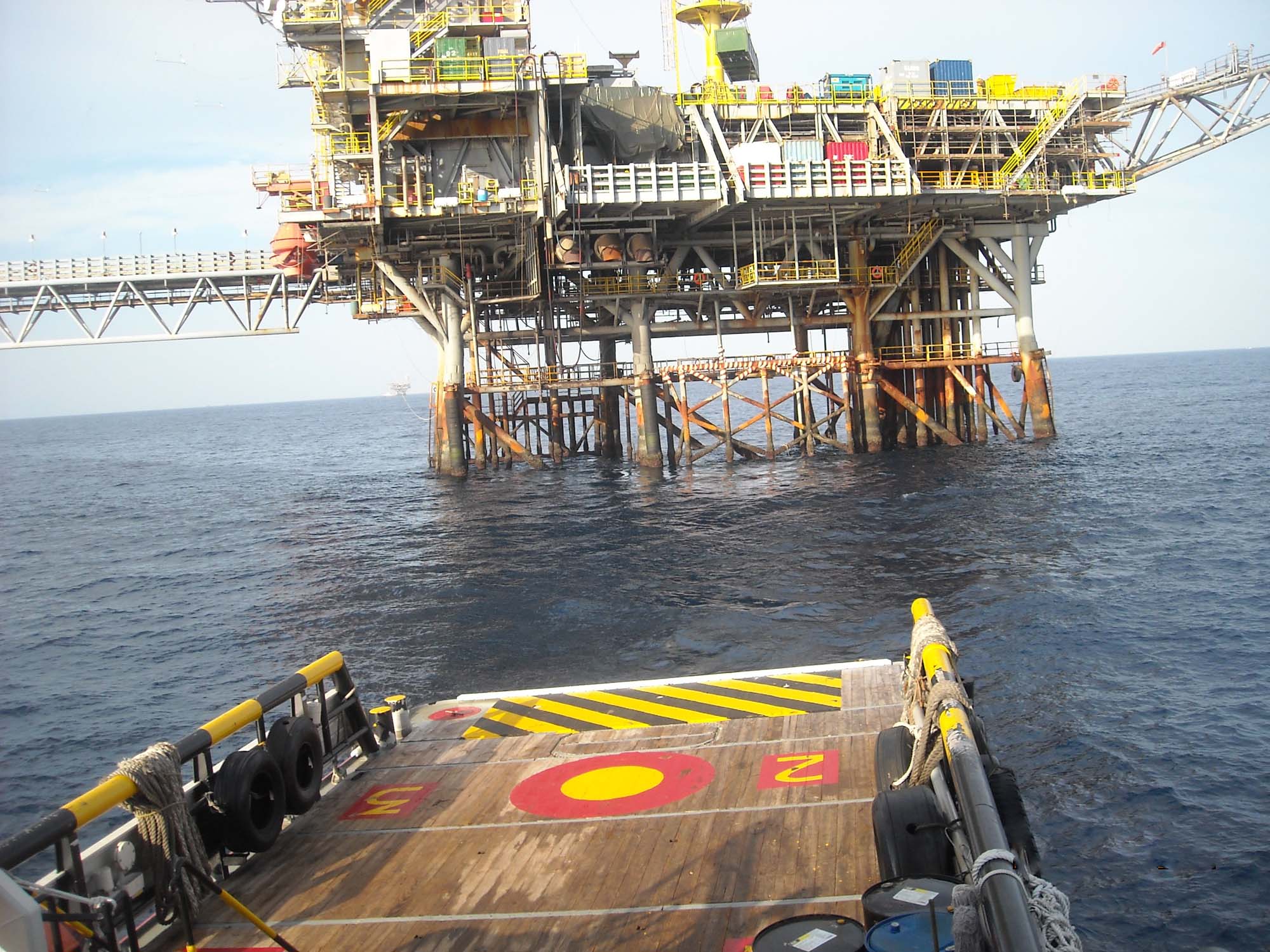 Introduction
Powertium Marine Sdn Bhd, is a subsidiary of Powertium Engineering Sdn Bhd. Powertium Marine Sdn Bhd, is the owner/operator of "axe bow" or "sea axe" design crew boat which have superior seakeeping performance.
The axe bow is a wave-piercing type of a ship's bow, characterised by a vertical stem and a relatively long and narrow entry (front hull). The forefoot is deep and the freeboard relatively high, with little flare, so that the bow profile resembles an axe.
The bow cuts through the water, and is less affected by passing through waves than a bow with more flare, making this bow type much less susceptible to pitching. Because the deep forefoot does not generally rise above the water level, it is very much less susceptible to slamming.
A vertical prow is not unique; they were common in the early steam era. The innovation of the axe bow is combined with a lengthened bow of the ship. This concept was re-engineered in mid 90s by Lex Keuning of Delft University of Technology in Netherlands, Damen Shipyards Group, Marin (Maritime Research Institute Netherlands), the Royal Netherlands Sea Rescue Institution, the Royal Netherlands Navy, Damen Schelde Naval Shipbuilding and the United States Coast Guard.
Comparison between axe bow and conventional design vessel.
Concept
Axe Bow
Conventional design
Axe bow design correspond to a sleek and smaller size hull
Innovative bow design results in being able to reduce the size of the hull thus being lighter require less BHP to achieve similar speed (3300 BHP).

Higher BHP required (>20 kts 4200 BHP) to achieve same speed due to bigger and wider hull to accommodate the engines thus heavier.

Fuel Consumption
Smaller horsepower equates to lower rate of fuel consumption – average 520 ltrs/hr at 20 kts
Fuel consumption for 8 hrs usage per day of 200 trips per year: –
8 hrs x 520 ltrs x 200 trips = 832,000 litters.

Bigger horsepower equates to higher fuel consumption – average 620 ltrs/hr at 20 kts

Fuel consumption for 8 hrs usage per day of 200 trips per year:

-8 hrs x 620 ltrs x 200 = 992,000 litters.
Differential 160,000 litter per year.

Inclement weather >
2m
Capable of maintaining speed throughout the voyage during inclement weather which equates to less time required to complete journey comparatively.

Need to slow down to reduce pitching motion and slamming during inclement weather due to flared bow design thereby increasing the trip duration.

Manoeuvring at
location
Ability to turn around in a smaller circle corresponding to the smaller hull compared with conventional design.
Bigger hull requires more space to turn.
Roll Motion